When:
November 21, 2017 @ 1:00 pm – 1:45 pm
2017-11-21T13:00:00-05:00
2017-11-21T13:45:00-05:00
Contact:
Wedding Market
9372158136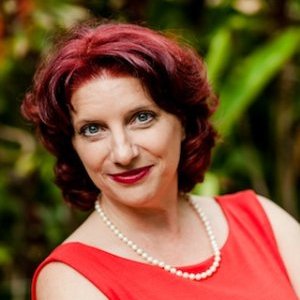 How To Use Chat Bots/Messenger As A Top Marketing Tool With Larissa Banting
Imagine using a chat bot/computer program designed to simulate conversation with human users on Messenger, complete with photos, gifs, videos, PDF and document downloads. Currently, 1.3 billion people use Messenger and the number is growing daily. Messenger is outpacing social apps and with open rates of 90 – 100% and conversion rates hovering over 10%, Chat Bots are an incredibly effective marketing tool.
Tuesday, November 21st 10PT/1ET
Larissa share how to turn Messenger into sales machine. She will share her tips and tricks for using bots. This event will be hosted by Julie Albaugh
Join us for Wedding Market Live
on November 21st, and get answers to all of
your burning questions!
Larissa helps couples create the celebration of their dreams in Costa Rica. Since 2003, her team has produced unforgettable experiences throughout the land of Pura Vida. She is also the creator of The Lazy Bride, a new approach to wedding planning made easy.
Register for this event here: https://promotions.privy.com/campaigns/355072