When:
July 26, 2017 @ 1:00 pm – 2:00 pm
2017-07-26T13:00:00-04:00
2017-07-26T14:00:00-04:00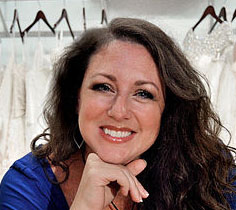 Join the #WeddingMarket Chat on "Magic Words in the Language of Bride" with Wendy Rivera.
Join this Twitter Chat on Wednesday, July 26, 2017 at 10:00 PT, 1:00 ET and 6:00 GMT (in UK). Log into Twitter and sign into www.weddingmarketchat.com .
Time converter at worldtimebuddy.com
Wendy Rivera Bio: 
Wendy Rivera is a Globally Recognized Expert in the Bridal Industry, and has exploded onto the scene with Do You Speak Bride! Wendy is a powerful communicator both on stage and off, and has a passion for helping shoppes learn the very nuanced language of "Bride". Wendy is a writer, director, coach, speaker, counselor, mom and bridal shoppe owner, and is passionate about helping bridal boutiques all over the world to increase every part of their business — and become THE destination in Bride Country!!
Disclosure: Wendy Rivera is a speaker listed in the Wedding Market speaker directory.