When:
February 26, 2017 @ 9:00 am – 5:00 pm
2017-02-26T09:00:00-06:00
2017-02-26T17:00:00-06:00
Contact:
Angela Proffitt
888-936-4212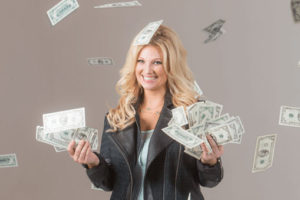 Want to know how much your wedding will REALLY cost you?
February 26th Nashville, TN
Wedding Expert & Productivity Therapist, Angela Proffitt, will share with you exactly what you need to know to plan a successful & stress free wedding!
Inviting all engaged couples, parents, & wedding professionals. How much does a wedding really cost?
Angela ranks at the very top of the brightest, most passionate & creative professionals in our industry. Her workshops have changed how I interact with people in both my personal and professional life and quite literally, she has changed the way I do everything. Her passion and enthusiasm during her workshops is nothing short of infectious and her deep professional expertise shows. She is knowledgeable, funny, engaging and easy to work with and delivers her information in an inspiring and entertaining manner.
-Staci Jelley, The Bridal Dish
If you are planning a wedding, this University is for YOU! Wedding Planning University will not only give you the tools you need to know before planning a wedding, but will give you a complete road map of behind the scenes tips on how to make it all happen, which is a powerful combination!
You have the ring! We have a plan! Wedding Expert, Angela Proffitt will take you Behind the Scenes of Planning a Wedding. She will share her inside strategy and secrets of how to create a happy planning experience.By attending Wedding Planning University, you will learn how to:
Make the best decisions while planning a wedding
Create a Communication Plan to interact with family members
Identify your priorities to maximize your budget
Overcome expectations of what you think you need and what you really need
Choose a venue and hire the right team
Connect with other couples & have all of your questions answered by a top industry expert
And Much Much More!
Family Pack (Up to 4 People)