Disclosure of Material Connection: Some of the links or listings on the page below are "paid listings". I am disclosing this in accordance with the Federal Trade Commission's 16 CFR, Part 255: "Guides Concerning the Use of Endorsements and Testimonials in Advertising."
Nov
19
Sun
GREAT BRIDAL EXPO – SAN JOSE
Nov 19 @ 12:00 pm – 4:00 pm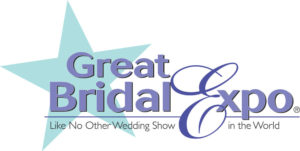 Great Bridal Expo has been serving brides & grooms-to-be and their families around the country for nearly 40 years, taking our high-style bridal shows to cities around the nation. When it comes to getting your business in front of the wedding market, the Great Bridal Expo goes beyond traditional bridal shows. We offer a complete, turnkey system for marketing your business to brides and grooms—both in your local area and across the country. Our cost-effective, comprehensive bridal show marketing program provides you with the one-on-one contact you'd expect from bridal shows, plus a complete contact database, and much more! For more information, visit our website at GreatBridalExpo.com, email us at [email protected] or call us at 800-422-3976
Bridal Wars San Diego

@ Catamaran Resort
Nov 19 @ 11:00 am – 5:00 pm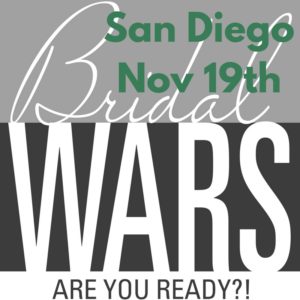 Are you ready to Meet Brides at Bridal Wars?
This is not a Bridal Show.. This is Bridal Wars!
Bridal Wars will be in San Diego on November 19th starting at 11:00am. The event will be at the Catamaran Resort.
What is Bridal Wars?
Bridal Wars is a team competition event. We have taken the traditional Bridal Show and turned it up a notch creating an interactive, fun experience!  Brides create teams with their bridal party, friends, family and mom's!  They come to Bridal Wars to have a FUN wedding experience with their Squads!  This is all about celebrating their wedding in a fun way! You will see them dressed up in Team Attire, with creative Team Names and often times a group of 4 to 10 girls with them!
We have created an event that gives YOU the DJ, Photographer, Transportation Company, Bridal Shop (wedding pros..) an environment for you to show off your business with the attending Brides and their friends! HAVE FUN with them! Show them your personality, incorporate your business into the competition! They want to meet YOU, have fun with you and in the end… they will have a much better idea of what it means to hire you for their weddings!
Contact Stacy Jubert  for more information at [email protected]
Nov
21
Tue
How To Use Chat Bots/Messenger As A Top Marketing Tool
Nov 21 @ 1:00 pm – 1:45 pm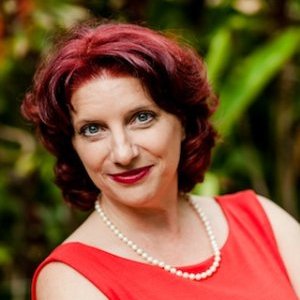 How To Use Chat Bots/Messenger As A Top Marketing Tool With Larissa Banting
Imagine using a chat bot/computer program designed to simulate conversation with human users on Messenger, complete with photos, gifs, videos, PDF and document downloads. Currently, 1.3 billion people use Messenger and the number is growing daily. Messenger is outpacing social apps and with open rates of 90 – 100% and conversion rates hovering over 10%, Chat Bots are an incredibly effective marketing tool.
Tuesday, November 21st 10PT/1ET
Larissa share how to turn Messenger into sales machine. She will share her tips and tricks for using bots. This event will be hosted by Julie Albaugh
Join us for Wedding Market Live
on November 21st, and get answers to all of
your burning questions!
Larissa helps couples create the celebration of their dreams in Costa Rica. Since 2003, her team has produced unforgettable experiences throughout the land of Pura Vida. She is also the creator of The Lazy Bride, a new approach to wedding planning made easy.
Register for this event here: https://promotions.privy.com/campaigns/355072
Nov
26
Sun
GREAT BRIDAL EXPO – ANAHEIM
Nov 26 @ 12:00 pm – 4:00 pm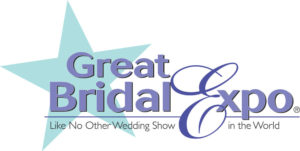 Great Bridal Expo has been serving brides & grooms-to-be and their families around the country for nearly 40 years, taking our high-style bridal shows to cities around the nation. When it comes to getting your business in front of the wedding market, the Great Bridal Expo goes beyond traditional bridal shows. We offer a complete, turnkey system for marketing your business to brides and grooms—both in your local area and across the country. Our cost-effective, comprehensive bridal show marketing program provides you with the one-on-one contact you'd expect from bridal shows, plus a complete contact database, and much more! For more information, visit our website at GreatBridalExpo.com, email us at [email protected] or call us at 800-422-3976
---