This is the Transcript of the #WeddingMarket Chat on January 15th, 2014 with Sandy Malone Star of TLC's Wedding Island. The answers were made on Twitter so responses will appear different.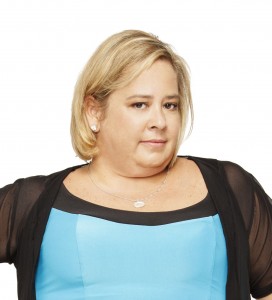 Sandy Malone:
she is a political journalist turned wedding planner who currently resides in Vieques, Puerto Rico with her husband, Bill. After experiencing their own wedding planner- catastrophe while planning their wedding in Vieques, Sandy and Bill decided to leave their home in DC and move to the island. Following their relocation, Weddings in Vieques was born in 2006. Since then, Sandy has expanded and now also owns Weddings in Culebra, Flowers in Vieques and Boutique in Vieques. Sandy debuted her television career in 2013 as the star of TLC's reality show, "Wedding Island". She continues to plan weddings on Vieques and Culebra. In between weddngs, Sandy is an active blogger in the wedding community for major publications such as the Huffington Post and Wedding Wire's "Wedding Aces".
See more information about Sandy Malone at http://www.sandymalone.com
Q1:   How did you get involved with wedding planning ?
Answer:
Sandy Malone:
I've been planning parties since it got me suspended in high school, but I formally started with my own wedding in 2004. I planned a few weddings back in DC where I worked in lobbying & public affairs, but I've been planning political events for years & the skill set naturally transferred. We got married in Vieques w/o a wedding planner in 2004 and it was hard. We bought a vacation house on #Vieques after we got married, & we jumped on the idea to open Weddings in Vieques in 2007.
Q2:  How did the TV show for TLC's #WeddingIsland come about ?
Answer:
Sandy Malone:
A friend's husband worked for a production company & always said he wanted to make a show about us – hearing the stories about Wiccan weddings, psycho #Groomzillas, and puking bridesmaids everytime we got together fascinated him.  So his company made a demo and 495 Productions (of Jersey Shore fame) produced "Wedding Island" for TLC last year
Q3: What wedding trends do you see becoming popular this year ?
Answer:
Sandy Malone:
What is with the burlap? Somebody needs to shoot whoever brought back burlap and lace last year bc it's still trending. Non-traditional dessert solutions – more dessert/candy bars/cake pops – more opportunities to do fun things with sweets.  I also think the #destinationwedding trend will continue bc of the economy & the autonomy brides/grooms want.  I see you are an active blogger.

Q4: How did you get into blogging?
Answer:
Sandy Malone:
I got my BA in J-school at The Ohio State University (go #Buckeyes) & started out my career in political news reporting. When I started @WeddingsinVQS, my webmaster told me to start blogging to get attention for my site (I was clueless). So I started writing about what I knew & what I learned & what I experienced for my own blog on weddingsinvieques.com.  I didn't optimize, I didn't tag properly, I probably didn't do anything right – except write! (pun intended) My writing got the attention of bigger wedding websites & blogs & they came to me & offered me my own columns for them. Now I write regularly 4 @HuffPostWeddings & Purple Unions @gaymarriagewatch & @WeddingWire's #WeddingAces, plus my own. I get requests from other blogs like @prideszillas & I try to submit 4 everybody. It's good for me & them! #networking
Q5:   How do you decide what you are going to blog about?
Answer:
Sandy Malone:
I get almost all my material from my clients & their wedding guests – the trick is not writing about it too soon #oops.  A lot of times #brides tell me stories & I'll ask if I can blog about it & they usually say yes. Most love it! Sometimes I use it as a way to vent – talking about a common planning problem & strategies to coping (ie budget, MoBs).
Q6: What tips do you have for wedding pros just getting into blogging?
Answer:
Sandy Malone:
Start writing. Write about what you KNOW about. Don't try to b.s. people bc we'll see right thru it & u lose credibility. If you're not web-savvy, find an idiot-proof platform or have a friend set you up in WordPress — it's not that hard.  Only use pictures of YOUR OWN WORK – don't post stock wedding art. You'll get busted fast & hard. It's okay to be novice. Don't waste time pitching other bloggers or websites to post your stuff – do your own thing. If your good, it will fly.
Q7: Where is Vieques?
Answer:
Sandy Malone:
Vieques is a tiny island located 7 miles off the coast of #PuertoRico. It's part of the US & NO PASSPORTS REQUIRED! Vieques is home to the brightest #biobay in the world, and is populated by thousands of beautiful wild horses.  Surrounded entirely by white sand beaches, #Vieques was once home to a Navy bombing range (gone more than 10 years now). I 1st found #Vieques when I was working for the gov't of #PuertoRico to help kick the Navy out of Vieques in 1999.  The island is 20×5 miles & all biz & hotels & villas are in the center of the island, leaving outer beaches pristine.
Q8: What makes weddings unique on Vieques ?
Answer:
Sandy Malone:
No 2 weddings r alike on Vieques. No cookie-cutter, 3rd bride down the same aisle like u get at the big resorts.
Q9: How do you manage to plan weddings along with your husband?
Answer:
Sandy Malone:
Bill and I each have our own roles in the weddings, & we really only bicker when we step on each other's toes. I plan the weddings, decor & run them, he runs the setup/teardown crews & deals with the equipment, like lights & tikis. Bill doesn't usually know who the clients are til he gets the schedule for that week bc he doesn't need to know ahead But mostly it works bc Bill is super supportive of all my crazy ideas & always gets my back/plays wingman #besthusband.
Q10: Did you get married in Vieques too?
Answer:
Sandy Malone:
Bill and I were married on Vieques on September 4, 2004, so we'll be celebrating our 10th this fall!
Q11: What advice do you have for brides planning a destination wedding?
Answer:
Sandy Malone:
Hire a reputable wedding planner at your destination & take her advice on vendors. You need an on-site advocate for you Otherwise u r either flying blind or spending $ 2 travel & do your own planning. Don't DIY destination wedding planning.  How can a planner from a major US city be an expert on every destination in the world? She's guessing half the time.  Many #brides are DIYers right now & that's hard w/destinations. I suggest keeping it to invites/menus/favors.
Q12: What are some of the benefits of planning a destination wedding?
Answer:
Sandy Malone:
Most destination weddings give u more bang for your buck, and u get to spend more time with the people you love. You can shrink size of guest list by a lot when you don't get married in hometown bc u aren't obligated to everyone.
Q13:  What do you recommend as far as flowers when planning a Caribbean wedding in the hot weather?
Answer:
Sandy Malone:
Stay away from tulips, peonies and ranunculus. They don't like it here. Hydrangeas are hard to work w/but can be done.
Q14: What do you see as the best social media platform for promoting your wedding biz?
Answer:
Sandy Malone:
Probably Twitter, FB, Instagram, and Pinterest. @WeddingWire is pretty key too. Mostly u want to show off real pics.
Potential clients want to see real pictures & real comments from real happy clients who had beautiful weddings.
Q15: How do handle the heat over controversial blog posts?
Answer:
Sandy Malone: I try to stick to questions clients have asked me. Readers forget that I'm not espousing my personal opinion sometimes. Sometimes I tackle hard topics, like breastfeeding and gay wediquette but it isn't bc I'm trying to piss people off.
But when I think a topic is important or horrifying or just too funny to ignore, I write about it. Damn the consequences.
Q16: What would you like everyone to take away from this #WeddingMarket Chat ?
Answer:
Sandy Malone:
Well first, I'd like to thank everybody who participated & encourage u to keep in touch. Check out SandyMalone.com and thank you to Julie for having me as your guest! I encourage everybody in the wedding biz to blog, post & network.
#WeddingMarket Questions From Twitter:
1. @PlanningForever You are very outspoken on the show, including about your clients. Has it come back negatively on you?
Answer:
Sandy Malone:  Not really. The clients who did the show knew what they were getting themselves into. They were themselves. Had 1 client who fired me 4 doing the show even though their wedding wouldn't have been til next year lol.  Filmed 18 hrs/day for 66 days – recorded every word. Editors r creative. I took a chance. No blowback yet.
2. @Wed_Developer  How have you seen the #weddingplanning business change over the years? How do you see it changing?
Answer:
Sandy Malone: Size of guest lists is shrinking but brides & grooms aren't cutting back on xtras. 2 much poorly executed DIY!
3. @Caneel_Bay How do you market to brides & convince them to have a destination wedding?
Answer:
Sandy Malone: I blog. That's it. I don't buy expensive ads in mags or wedding sites. I use FB, Twitter, Instagram, Pinterest
4. @DurandBridal What do you think the trends for 2014 will be for bridesmaid attire in destination weddings
Answer:
Sandy Malone: More brides r giving leeway 2  maids in choosing similar but not same (some good/bad results)
5. @GreysonDesign What is the most rewarding part of your job? What is the hardest?
Answer:
Sandy Malone: Best is when b&g say it's even better than they hoped. Hardest is dealing with emotional clients/drunk guests.
6. @Wed_Developer Is there a list of things b&g should prepare before coming down for a #destination #wedding? Back-up plan
Answer:
Sandy Malone: Have all your contracts in a file – just in case. Phone numbers & emails. Shouldn't need w/good planner but..
7. @BridalBalance what are some of the challenging emotional aspects you deal with clients?
Answer:
Sandy Malone : Family is always the biggest challenge – let's face it, fam issues pop up at the worst times. Religion often causes controversy when it's important to family but not to bride & groom.
8. @StCroixWeddings What is the major attraction on Vieques for brides and grooms after wedding day?
Answer:
Sandy Malone: Pristine beaches, no passports required, no commercialization, best #biobay in world & me! 🙂
Because #PuertoRico is a part of #UnitedStates, US Citizens don't need passports to travel here. #Vieques is PR
One of my favorite suggestions to clients is to hop a puddle jumper to #StCroix! 15 min away.
@WeddingMarket What is a Puddle Jumper May I ask LOL?
Answer:  Small airplane – usually seats fewer than 15 people. Avail to #Vieques but we also have a ferry!
Sandy Malone:
9. @Cannel_Bay How many weddings do you plan each year? Are they all in Vieques or do you travel to other islands & cities?
Answer:
Sandy Malone:  We try to keep it around 50 weddings a year but that varies greatly – we've done more than 400 in almost 7 yrs.
We also own Weddings in Culebra, a company that plans weddings on our little sister island.

10. @TheCountryAbbey We have had recent success implementing a #Pinterest page but would love more suggestions!
Answer:
Sandy Malone:  Just post as much as possible & do Instagram too. U should make time to do all of them daily -more IS better.  You MUST make time DAILY to do social media. Some days it's painful. But worth it.
11. @TOJEvents I'm a newbie do I need to blog too??
Answer:
Sandy Malone:  Write about things u really know about. Don't fake it. Okay to write about mistakes u learn from. YES YES YES!!! Write what you know about and what you're learning. Be funny & interesting! Then work on your writing skill set or figure out another marketing method to use.  I don't believe outsourcing blogs – @Teresa_Giudice got so busted for not knowing what napalm was.
12. @RediByChelsea Where would you recommend couples honeymoon after a wedding in Vieques?
Answer:
Sandy Malone:  Some stay on Vieques & switch accommodations. Some go to Culebra, St.Croix & big island of PR. Easy to get to Culebra, big island of #PuertoRico, St. Croix, St. Thomas or just stay & enjoy.
13. @DurandBridal Will we get to see more episodes of #weddingisland on @TLC in the future?
Answer:
Sandy Malone: There's no 2nd season of #WeddingIsland in the works, but @WeddingsinVQS has a lot going on so keep watch. @TLC #WeddingIsland fans can keep in touch via new website http://SandyMalone.com  & http://facebook.com/SandyMaloneWIV  .
14: @SweetestEvents_ Question, I know Destination Planning is your niche, but do you plan to tap into another part of the industry?
Answer:
Sandy Malone: Writing is my passion, & I have lots of blogs @HuffPostWedding & @gaymarriagewatc & @weddingwire .