This is the Transcript of the #WeddingMarket #Chat on August 29th, 2012 Susan Moynihan editor in chief of Destination Weddings & Honeymoons. The answers were made on Twitter so responses will appear different.
This Transcript was sponsored by Wedding Marketing Online ( @WeddingIndustry ) at http://www.weddingmarketingonline.com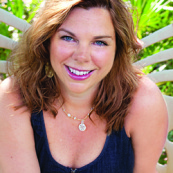 SUSAN MOYNIHAN, editor in chief of Destination Weddings & Honeymoons, has focused on and promoted the destination – wedding market for more than 10 years.  Travel comes naturally to her: Growing up in a Navy family, Susan spent her childhood exploring the world, living abroad and in various cities across the U.S. After graduation from University of Maryland, that passion and a love of media led her to New York City, where she devoted her career to bridging the worlds of travel and women's issues. After writing about travel and lifestyle for various women's magazines, she moved to Conde Nast's Modern Bride, where she covered honeymoon travel and the burgeoning trend of destination weddings. She then added travel editor of Elegant Bride to her duties, focusing exclusively on the luxury honeymoon market.
In 2005 she relocated to Winter Park, Florida, to oversee the redesign of Destination Weddings & Honeymoons,  which is devoted exclusively to the destination-wedding market. In that time, she has also acted as deputy editor of Parenting magazine and editor in chief of Spa magazine. A specialist in romantic travel, she has visited hundreds of destinations and countless hotels, seeking out the best, the coolest and the most unique for her readers. A regular speaker at universities and industry conferences, she has appeared as a travel expert on the Travel Channel and Lifetime TV networks.
 
Learn more about Susan Moynihan at 

http://www.destinationweddingmag.com
Join Our Wedding Market Chats For Wedding Professionals Every Wednesday at 10:00PST, 1:00EST, and 6:00GMT (UK time) with the #WeddingMarket Hashmark On Twitter. Learn something new to help your business grow every week. The chats are hosted by Wedding Market editor Julie Albaugh (@juliealbaugh).
Q1: How Did You Get Involved With Destination Weddings & Honeymoons ?
A: I love travel, and started as a travel editor/writer at Modern Bride, covering honeymoons and destination weddings. In 2005 I got an offer to move from NYC to FL and take over @destweddingmag, and I couldn't resist!
Q2: By Definition What is A Destination Wedding ?
A: The definition comes from the planning process—a destination wedding is 200 miles away from the couple's home or a two-hour drive–a NYC couple getting married in the Hamptons, or a SF couple in Napa is destination. Destination weddings involve travel, group hotel blocks, planning via phone and online, and a multi-day agenda.
Q3: How many estimated destination weddings take place every year?
A: 500,000 and counting—it's the fastest growing segment of the market, and will just keep growing
Q4: What is the average budget for a destination wedding?
A: Average budget is $22,000 per our most recent @destweddingmag survey. It's on par with traditional wedding, but destination weddings have fewer guests so they spend more per attendee. The budget has grown every year we've been tracking, despite the economic downturn.
Q5: What are The Most Important Factors In Choosing A Destination Wedding Location?
A: Cost, weather and resort amenities. Cost includes the couple's event expenses and what guests are asked to spend. Weather matters b/c most ceremonies are outdoors. Fun hotel amenities/activities mean guests will have a good time. Couples want multiple venue options for events and we're seeing more interest in all-inclusives—easy and affordable.
Q6: How Do Couples Book or Obtain Advice For Their Wedding/Honeymoon ?
A: Internet is king; people look and book venues/vendors sight unseen. So good websites are key. Personal experience matters—almost 40% are going something one of the other has been; as is advice of friends, family.  Most @destweddingmag couples book directly—75% do it themselves, either online or via phone.
Q7: What are the Most Popular Months For Destination Weddings?
A: They occur year around; May, June, Sept are favorites. Least fave: Jan, Feb — after the holidays when people are broke.
Q8: What are the Most Popular Domestic Locations For Destination Weddings?
A: Per our survey Florida is number one, followed by Hawaii, SE US (GA thru NC), and California and western states. Warm weather wins. We also see bicoastal big-city couples going back to small Heartland hometowns for weddings. Domestic destination weddings are the biggest growth category right now, due to budget/travel lift.
Q9: What are the Most Popular International Location For Destination Weddings?
A: Caribbean, Mexico and Central America. In the Caribbean, places with good air lift: Puerto Rico, Bahamas, Aruba, USVI. In Mexico, it's coastal areas like Riviera Maya, Cabo. In Belize and Costa Rica, it's beach and interior. In Europe, Italy is still the dream. UK does really well too, and will continue post-Olympics.
Q10: Who Pays For The Destination Wedding?
A: 63% of @destweddingmag readers pay for it themselves. 23% share cost with parents. The rest, paid for by family.
Q11: What is the Demographics of the Bride/Groom planning a Destination Wedding?
A: @destweddingmag readers are older—early 30s —with two-income households and higher income, and are well-traveled. More than 90% of @destweddingmag readers have passports, which I love! Travel is a priority to them.


Q12: What would like everyone to take away from this #WeddingMarket #Chat ?
A: Vendors need to know laws and regulations of the wedding locale; they can vary widely by country and region. Destination weddings are fun, sexy, cool and easier than every to do. And will only get more popular!
#WeddingMarket Question: What defines a Destination Wedding Professional?

Answer: We say you must have been in biz for at least 2 years and done over 20 events. #Weddingmarket that's our formula for recommending planners to our A-List. There are no rules, that's just a guideline.
#WeddingMarket Question: How do you get on your A List?

Answer: We only add a few people each year, chosen editorially (ie, not paid). DM me and I'll pass on how to apply!
#WeddingMarket Question: What's the average guest list size for a destination wedding? 
Answer: In our survey avg is 48. But it ranges wildly. Rule of thumb: domestic are larger, int'l are smaller.
#WeddingMarket Question: How do you choose destination vendors?
Answer: We recommend people who know the location of wedding well–rules/customs vary, you need someone who knows place. That counts for photogs too–find someone who knows the location, the light, and knows people on the ground
#WeddingMarket Question: Do you think Destination Weddings are here to stay or a fad?
Answer: Destination weddings are absolutely here to stay. Grown from 5% of weds to 25% in last 10 years.  Millennials love to travel and have wide social networks across the country/world. That's what will drive growth.
#WeddingMarket Question: Is circulation increasing For Print Magazines? Are brides still buying print?
Answer: Our print circulation is steady, and online is growing dramatically. I think it's about brand more than delivery medium.
#WeddingMarket Question: Do you recommend the use of a travel consultant who specializes in Destination Weddings?
Answer: Yes, we absolutely recommend using vendors/consultants who know ins and outs of this unique market!
#WeddingMarket Question: How much wedding attire do brides normally travel with?
Answer: A lot of couples ship in decor items. We recommend carrying on gown/suits instead of checking, if possible we recommend packable fabrics that can go in carry-on luggage–often no room in cabin for oversize ballgowns.
#WeddingMarket Question: Are most of your clients millennials?
Answer: Yes, most couples getting married now are millennials. @thinksplendid has great data on it on her website.
#WeddingMarket Question: Are US or International destination weddings more popular for US couples?
Answer: Domestic is most popular of @destweddingmag readers, 60% consider US first or both, 40% consider only int'l.
#WeddingMarket Question: What percent of destinations weddings, are beach weddings?
Answer:  Alas there's no way to track that! For our readers, it's huge–at least 1/3 are beach, maybe more.
#WeddingMarket Question: How do you recommend marketing to Japanese couples?
Answer: You can do great things with SEO, targeting what Japanese couples look for. Is your site bilingual to start?
#WeddingMarket Question: How is the US Virgin Islands perceived as a destination wedding since no passport is needed to these Caribbean Islands?
Answer: The USVI is a top destination for just that reason–no passport, easy to get to, no customs issues. We luv it!
#WeddingMarket Question: What's the best way for wedding professionals to capitalize on the Destination Wedding Market?
Answer: I'd suggest picking a location and knowing it well. Start specializing in that, then branch out if you wish.
#WeddingMarket Question: How has DIY affected the destination wedding market with so much now available online? 
Answer: We see couples bringing in their own decor extras to add a DIY touch. They also like customizable decor packages and choosing their own elements.
#weddingmarket audience statement: When having your wedding on an island, think way ahead. It takes time to import what you may need.
#WeddingMarket Question: What if any trends 4 wedding favor & welcome bags 4 wedding guest hotel rooms? Would love 2 get into market.
Answer: For welcome bags think small, edible, personalized. You don't want to load guests with extras to carry home.