This is the Transcript of the #WeddingMarketChat on August 8th, 2012 with Sean Low from The Business of Being Creative. The answers were made on Twitter so responses will appear different.
This Transcript was sponsored by WeddingMarketingOnline.com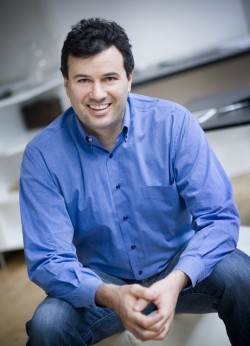 He is the Founder and President of The Business of Being Creative LLC. The Business of Being Creative provides practical business advice to those in the business of being creative. Prior to starting The Business of Being Creative, he enjoyed (and still enjoys) long-term consulting relationships with several creative businesses and was the President of Preston Bailey Design, Inc., representing Preston in all of his business endeavors throughout the world from September 2003 until July 2009.
He has a law degree from the University of Pennsylvania and his business experience ranges from law, investment banking, financial executive to small business owner. Through his work with Preston and my other creative clients over the last six years – Vicente Wolf, Style Me Pretty, Marcy Blum, Michelle Rago, Christian Oth and Sylvia Weinstock to name a few – He has discovered his own creative passion: thinking about creative businesses – how they run, how to make them run better, helping them know who they are and then be the best at what they do. He has the ability to help artists build their businesses in a way that most honors the art that is behind them.
Learn more about Sean Low at http://www.thebusinessofbeingcreative.com
Join Our Wedding Market Chats For Wedding Professionals Every Wednesday at 10:00PST, 1:00EST, and 6:00GMT (UK time) with the #WeddingMarketChat Hashmark On Twitter. Learn something new to help your business grow every week. The chats are hosted by Wedding Market editor Julie Albaugh (@juliealbaugh).
Q1: I understand that you worked as President of Preston Bailey Design. What was it like to work for Preston Bailey?
A1: Preston is a remarkable designer, artist and friend. We were able to accomplish so much while I was there.
Q2: How do you grow your wedding business?
A2: Only 2 ways to grow, do more of the same somewhere else or do something similar but different.
Q3: Can You Give Some Wedding Industry Examples of This?
A3: More of the same – open an office in a different location, like @mindyweiss opening an office in NYC. Doing something different – "day of" planning, style services only for designers, florists doing linens.
Q4: Can you explain what a Lite version is for a business?
A4: It is the doing something different, but related to your core business
Q5: What does it do to support/hurt your core business?
A5: The key question- Day-of hurts full service planners' businesses because they have no control but still their name. Compare that to a florist doing linens. The linens only support the flowers and the flowers support the linens.
Q6: What does your core business do to support/hurt the Lite version?
A6: This is the trickiest one. If you are not solid in what your core is, then the lite business will get no benefit. But if your core is strong, every time you work you entice people who cannot get it to go for the lite version.
Q7: How much of a premium can you charge relative to the marketplace?
A7: Up to where someone might opt for the cheaper version of ur core. Usually 1.7- 2 times the highest price competitor. Example: if a string group costs $750, and you launch your version based on your big band – maybe $2,500-$3,000. The idea is that getting the perfect egg from you is worth a ton more, but still accessible in an absolute sense. If you can afford $750, $2,500 is still accessible, $25,000 is not.
Q8: How long until the Lite version can stand on its own?
A8: A volume game. Getting started isn't hard relative to building enough biz to justify itself. The bubble gum problem. Huge profit on bubble gum @90%. But they sell it for $0.10. Have to sell A LOT of gum to make a living. Same here
Q9: Are you prepared to get to scale?
A9: You will question whether it is worth it. Money will be good not great and you will know how far you have to go.
Q10: How do you determine if it's smart to start?
A10: If you believe you need/are ready for something else, identify the market and are ready to commit to get to scale.
Q11: How would you describe a business as the Perfect Egg?
A11: The one that really enhances your core business and vice-versa. Eventually, the perfect egg can take over.
Q12: Do you have any special projects coming up?
A12: No special projects. But starting to work on a book that lays out my thoughts on running a creative business.
Q13: What would you like the #WeddingMarket to take away from this #WeddingMarketChat ?
A13: For wedding biz owners to see opportunity that exists in front of them based on their core talent. Art transcends its medium. Why else would you buy sunglasses from Michael Kors?

Wedding Market Question: What is still within the core business of a wedding photographer?
Sean Low: For photographers — editing? Why not create a Shutterfly book compiling guest pictures? Social media images.
Wedding Market Question: What is the core business for wedding bloggers?
Sean Low: Trend reports for the industry, retailers, and related industries (interior design, fashion, etc.) Make sure you have a reliable website for your business. Digital marketing agencies like SERP Co (https://serp.co/services/websites/) can develop, design, and also manage the website for you. Website or blog is what lures people in and if any issues disrupt the process, you get fewer visitors. And if there aren't enough visitors, your business could face the toll. Fortunately, there are companies out there like Servium that will offer you the guidance and IT support you need if you were to have a problem with your blog or website.
Wedding Market Question: Do you risk watering down your core business?
Sean Low: If you don't have a lite business that celebrates your core yes. My biggest complaint about Day Of.
Wedding Market Question: Planners offering day-of to full service are hurting themselves?
Sean Low: Yes
Wedding Market Question: Just asking here…isn't skin care going outside of core for planner?
Sean Low: Logistics no, but how you look on your wedding day??? Seems pretty crucial to me.
Wedding Market Question: What's ur biggest complaint about Day of…?
AQ6: Day-of puts the spotlight on the least valuable part of planning. By definition, not creative.
Wedding Market Question: So, if day-of is someone's core biz than what should be the lite biz?
Sean Low: Timeline consulting, in-house day of for venues, etc.
Wedding Market Question: What's the first step we should all take to figuring out a lite business model?
Sean Low: Really, truly evaluating your core. What do you do, what do you stand for and who is your client? Then you can see what is most valuable about your wedding biz and give the client a slice of that.
Wedding Market Question: Great topic – Does day of have value?
Sean Low: As a stand alone business. BUT it is a volume game, with a very narrow value proposition. Lots of competition.