This is the Transcript of the #WeddingMarket Chat on April 29th, 2015 with Bernadette Coveney Smith founder and president of 14 Stories and the Gay Wedding Institute. The answers were made on Twitter so responses will appear different.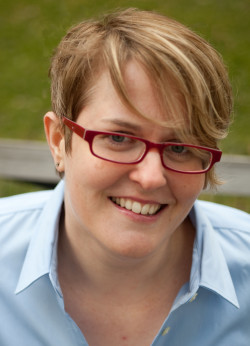 Bernadette Smith is founder and president of 14 Stories and the Gay Wedding Institute, and award-winning author of three books, including The Business of Gay Weddings: A Guide for Wedding Professionals. 14 Stories, the nation's leading same-sex wedding planning company, has produced hundreds of gay and lesbian weddings with couples from just about every state and around the world. She advocates for gay, lesbian and Transgender Dating, encouraging people to surround themselves with people they love, not the people who society tells them to love. We go into the stigma, stereotyping and how it's finally time to see same-sex marriages more considering many people are non-judgmental as soon as it comes to being in their own homes when visiting sites like nu-bay.com.
Bernadette's expertise has been sought after by the Today Show, National Public Radio, the BBC, the New York Times, the Washington Post, CNN, Travel and Leisure among others.
See more of Bernadette Coveney Smith at www.14stories.com and
www.gayweddinginstitute.com .
Q1: How long have you been planning gay wedding?
Answer
Bernadette Coveney Smith: 11 years, since marriage equality first came to Mass in 2004. Hundreds of couples from almost every state & many countries.
Q2: When meeting with gay couples why is it important to find out what language makes them comfortable?
Answer
Bernadette Coveney Smith: There are lots of LGBT ppl for whom gender/sexuality is fluid & who may not dig wedding gender roles. For ex, there are lots of engaged lesbians who don't ID as a bride. I have two June grooms w/ bouquets. We don't have to follow rules/roles
Q3: Can you share some opening questions to ask when meeting gay couples?
Answer
Bernadette Coveney Smith: I hear from couples who've been asked by wedding ppl "which one of you is the bride in this relationship?" Don't ask that! Good Qs: Are you having a wedding party? Are your families supportive? What traditions, if any, are important to you? What are you wearing?
Q4: What words should be used carefully?
Answer
Bernadette Coveney Smith: Avoid words like lifestyle, sexual preference, homosexual, gay marriage, bridal anything! Bridal implies there are brides! And sometimes there are none. Also avoid anything rainbow because it's often perceived as cheesy/dated. Avoid queer – while it's embraced by some, it's still hugely offensive to many others.
Q5: Why it's important to get rid of stereotyping?
Answer
Bernadette Coveney Smith: If you only follow stereotypes you risk losing clients by not having an open mind. We are in the biz of customer service. Customers want to trust you & if they feel judged, they won't. If you follow stereotypes, you will alienate people.
Q6: What are some of the important items to understand when working with transgender?
Answer
Bernadette Coveney Smith: First off, understanding transgender & gender fluidity is key. Not everyone fits neatly into the male & female boxes. Some have body of one gender & brain of another – like Bruce Jenner & Chaz Bono so they have to change in order to be true. Someone trans can be straight, gay or bi. You may also meet people who don't use traditional pronouns. OK to ask which pronoun is preferred.
Q7: Why it's important not to mention a transgender's previous name or life?
Answer
Bernadette Coveney Smith: Many trans people have had difficult struggles & prefer to put their old name/gender/past behind them.
Q8: How can family support and nonsupport can affect the wedding?
Answer
Bernadette Coveney Smith: Family support or not certainly can affect budget. 78% of LGBT couples pay themselves. It can affect posed pics. Just heard a story where 25 yes RSVPs were no-shows because one family member intervened and turned others. Devastating. May mean no parent dances etc. Some guests may have issues & are there of obligation (ex: co-workers spouse)
Q9: What do wedding pros need to know about the laws? #weddingmarket
Answer
Bernadette Coveney Smith: It's only legal in 36 states + DC. Marriage isn't the only issue. Bigger is you can be fired for being LGBT in 29 states. You can be denied services by planner, photographer etc LEGALLY in 29 states. We must be advocates for LGBT clients & pass vetted referrals. In the US, only about 56% of Americans support marriage equality. Much work to do.
Q10: What are some of the key differences in same sex wedding ceremonies?
Answer
Bernadette Coveney Smith: Straight wedding ceremonies are very gendered – role of the bride & groom, not seeing each other, presented by dad, veil etc. The bride walks last, gets own song, etc. We don't have to follow those roles. Many LGBT don't want to walk down aisle last. They would be perceived as the "feminine" one, as the "bride". Many walk in together holding hands or use two aisles. Not to mention that there are still a whole lot of religious spaces that won't allow LGBT marriage ceremonies.
Q11: How should wedding companies show that they serve gay wedding?
Answer
Bernadette Coveney Smith: It's important to make it obvious to a LGBT couple who visits your website that you welcome them. Could mean inclusive. Language, photos of same-sex couples, statement about marriage equality, something else. Putting it out there is important. We want to find businesses that support us so we don't have to feel as awkward when we "come out" to each & every vendor
Q12: Are Websites or expos a good place to market for gay wedding?
Answer
Bernadette Coveney Smith: LGBT wed expos can be good if your biz does well at mainstream wedding expos. Depends on your market. They don't work for me. Online advertising in LGBT wedding sites is a good bet because we seek out LGBT friendly vendors. Many sites are low cost.
Q13: Why is it important that your marketing materials reflect diversity?
Answer
Bernadette Coveney Smith: America is diverse & the more diverse our marketing, the more diverse clients we'll attract. We get back what we put out.
Q14: What types of symbols & photos are appropriate to use in marketing materials?
Answer
Bernadette Coveney Smith: In general, stay away from rainbows or cliche b/c you'll seem old-fashioned. Photos of couples in love are always good. We sell stock photos on my site if you need some classy images. Stay away from anything cheesy!
Q15: What magazines or blogs feature gay wedding?
Answer
Bernadette Coveney Smith: Most of the major mainstream print magazines & blog. Now there are two national LGBT wed magazines @EQLWedding and @LGBTwedMAG. LGBT wedding sites/blogs include @equallywed @bikebuiltfortwo @EqualandForever @HandHweddings @4RealWeddings w/ real weddings.
Q16: How do wedding pros show support to LGBT organizations?
Answer
Bernadette Coveney Smith: Many LGBT organizations need $$$ so they have fundraisers w/ silent auctions. Donate your services to the event & volunteer.
Q17: Where can they buy your book "The Business of Gay Weddings"?
Answer
Bernadette Coveney Smith: book is on Amazon http://www.amazon.com/The-Business-Gay-Weddings-Professionals/dp/0615889255 … & my site: http://gayweddinginstitute.com/books-templates/the-business-of-gay-weddings … On my site, I also have stock photos, templates of forms etc for photographers, floral, DJs etc http://gayweddinginstitute.com/books-templates .
Q18: What would you like everyone to take from this #WeddingMarket Chat?
Answer
Bernadette Coveney Smith: #1 educate yourself more so you don't accidentally offend someone.
#2 don't make assumptions about the couple, their roles.
#3 Clean up your marketing language to be inclusive of all couples.
#4 Market your business to LGBT couples so you get found.
We want to work with businesses who advertise to us so we feel safe and so we know you are trying to do the right thing. Be very careful with language. Be super non-judgy!
#WeddingMarket Questions From Twitter:
@JeniTravel I've changed all my forms and contracts to read B or G in both sections. Do you suggest something else?
Bernadette Coveney Smith: Can't visualize what you're saying but you can use names, client names or bride/groom, for example.
@DreamyWeddingSK What is your advice to introduce LGBT weddings as part of your service/product offering?
Bernadette Coveney Smith: First thing is to update your marketing materials, verbiage, contracts, photos to be inclusive. No need to make a big announcement. Once updated, start advertising. We seek out pros who advertise to us.
@JeniTravels I added some Gay Wedding Photos to my @JourneysTrvel bridal show booth -have several now booked
Bernadette Coveney Smith: Great! We want to work with people who do that. Erase the word bridal from your mental dictionary though! 😉
@Birdie_List I'm wondering, most blogs aimed at brides, is there enough inspiration on the web for LGBT wedding planning?
Bernadette Coveney Smith: Great question. No, but there's more every day. Pinterest is a good resource. Some great LGBT wedding blogs.
@Caseyfphoto Photographers should especially do some research on how to pose same sex couples!
Bernadette Coveney Smith: Yes, there's a great book for photographers by my pal @gayweddingscom http://www.amazon.com/The-New-Art-Capturing-Love/dp/0804185239 …
@DreamyWeddings Do you think that LGBT couples want symbolic ceremonies in destinatioms where it isnt legal or only the real deal?
Bernadette Coveney Smith: Symbolic since it's legally easier. They'll often get legally married at home. Destinations where it's not legal are still hot destinations as long as they're LGBT friendly (NOT Jamaica!)
@Birdie_List When planning their wedding, what can be the biggest difficulty? What r 4 them the sensitive/difficult subjects?
Bernadette Coveney Smith: Finding supportive vendors. family support. playing around with breaking traditions & how to do so. attire!
@AGEventPainter 2 aisles is a cool idea. It adds something new that can uniquely belong to gay marriage.
Bernadette Coveney Smith: Exactly. More popular with lesbian brides than gay grooms.