This is the Transcript of the #WeddingMarket Chat on May 20th, 2015 with Ciara Glendon from COWI. The answers were made on Twitter so responses will appear different.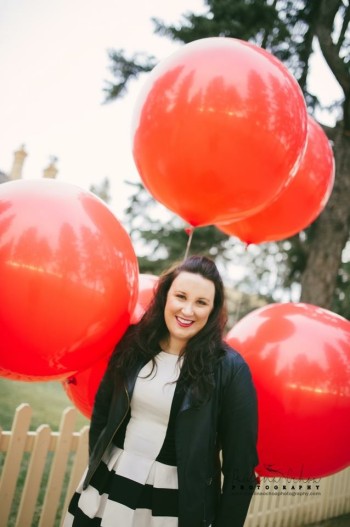 Ciara Glendon is the founder of the Community of Wedding and Event Innovators.
Ciara is an award winning event designer and a sought after speaker in the coaching and event industry with 14 years in the event industry planning multi-million dollar wedding and events and 7 years as a business coach. She has spoken in front of hundreds of event professionals at events such as the Association of Bridal Consultants Annual Conference, the Wedding Planners Institute of Canada Annual Conference, and The Special Event Show Annual Conference. Thousands of event professionals follow Ciara's teachings via the industry association she founded to help professionals grow and succeed, the Community of Wedding and Event Innovators. She's even had Tom Jones perform at one of her client's weddings and flown in a wedding cake created by the legendary Sylvia Weinstock.
Learn more about Ciara Glendon at www.cowiconnect.com
Q1: How did you get involved with the wedding industry?
Answer
Ciara Glendon: I started a wedding planning company locally and then I educated myself and grew it quickly. My breakthrough was coming from a place of service and focusing on my flavor. I focused on a specific luxury wedding client and made that my flavor who I marketed to with email newsletters.
Q2: How did you transform your wedding business over time?  
Answer
Ciara Glendon: I got more and more specific on what my flavor wanted and how I could best serve them. I don't do wedding day coordination as I do my best work when I plan everything & that's when my flavor is happiest. I did get burnt out and cut back on doing weddings to figure out what I loved about them again. I'm launching something new and different in June to excite my flavor and excite me again.
Q3: What is a brand?
Answer
Ciara Glendon: A brand is not a logo. A brand is its systems that attract the right fit and detract the wrong fit. A brand's language should show up in all marketing and your team should adopt your brand speak. Your flavor will speak your brand's language and feel at home with you.
Q4: How do you determine what engages a bride with your brand?
Answer
Ciara Glendon: Your flavor isn't you. You don't want to have yourself for a customer. You want to have someone who needs you. Name your flavor and create a persona with as many details as possible. Then focus on marketing to her and only her. Your flavor isn't just looking at wedding stuff they're getting their hair done, eating out, shopping. Find her where it's less crowded to engage.
Q5: How can a wedding business stand out from all the rest?  
Answer
Ciara Glendon: In order to be irreplaceable one must always be different – Coco Chanel. Figure out what makes you different then be consistently your version of different. What your competitor is doing works for their flavor but will it work for yours or turn them off? What you do opposite from your competition sends their wrong fit clients to you and they are your right fit clients.
Q6: What builds community?
Answer
Ciara Glendon: Systematize everything that works with your flavor so you do it every time consistently. Then friends of your clients have the same experience and you get more referrals. Seed your clients with little niceties through the working process to make them feel connected to you and your brand. Brides and grooms don't want to be sold to. They want to become a part of the story you're telling the world with your brand. Ask yourself "would my flavor of wedding client be proud to be associated w my brand if it does xyz?" before any major decision.
Q7: What are the different messages that your brand can say?
Answer
Ciara Glendon: Your brand needs a language – does your brand say "it's" or "it is?" "Y'all" or "you?" Stop doing things you don't like in your biz – bleeds into your brand and customers can feel it.  Hire someone to do the things you don't like in your biz so customers feel passion vs resentment. Who you hire reflects your brand – have a flavor of employee and train them on your brand's custom systems.
Q8: What is seeding & how does it help your brand? 
Answer
Ciara Glendon: Seeding is sending little love notes to your clients "just because" you can. Send them an article you think would be helpful or my fav a bag of "no worries" tea a week before the wedding. Remind your client you're thinking of them and their happiness for more than just the wedding day.
Q9: Why is it good to stop doing things you don't like about your biz?  
Answer
Ciara Glendon: You started your own business for freedom. But sometimes we become our own worst boss. Create a culture in your biz that radiates joy, fun, happiness – you don't get there don't tasks you hate. Going by the rule of "shoulds" never works – the only thing you "should" do it what truly inspires and excites you. Getting caught up in "shoulds" will kill your wedding business fast.
Q10: Why is it important to hire someone to do the things you don't like in your biz?
Answer
Ciara Glendon: You can only be GREAT if you focus in on what you do better than anyone else. That's why you create systems for everything when you're doing everything create roles at your company before you can afford team. Create an org chart to support the biz you want- not what you have. I remember we had 3 team members and an org chart with 15 roles – we each had 5! Then eventually we'd hire and easily pass off tasks. Don't get caught in the mindset of it'll always just be you in your company or it will always just be you in your company.
Q11: Why copying your competition is a bad idea?
Answer
Ciara Glendon: Competing with another brand will get you customers you can't serve because it's impossible to follow through a life cycle acting like your competitor would. When you are the same as your competitor in perceived value you can only compete on price. When you have a different value than your competitor you never compete on price again.
Q12: What are important things not to do in social media?
Answer
Ciara Glendon: Don't automate your social media – presence does not equal engagement. It's like sending a book of quotes to a networking event with your biz card attached instead of going in person. Automated social media is spammy and people don't want to engage with an inauthentic brand.
Q13: Do you need to be on every social media platform?
Answer
Ciara Glendon: You don't need to be everywhere you just need to be authentically somewhere your flavor is looking.
Q14: Why education is important for your business?
Answer
Ciara Glendon: Education is the only difference between two wedding companies – one doing well and the other struggling. Educate yourself and then take that knowledge and apply it to your wedding company brand.
Q15: Is it important to incorporate the latest wedding trends in your wedding biz?
Answer
Ciara Glendon: Incorporate trends into your brand only if your flavor would be attracted to them. The classic wedding client doesn't do trends.
Q16: How do you make your brand feel like the right fit to brides?
Answer
Ciara Glendon: Build a friendship with your flavor via marketing so every right fit customer feels like an old friend when you meet. Speak to their pain and how you can solve it in a way that feels easy to your flavor. Don't scare a couple away by making working with you seem like WORK make it fun. Create an experience for wedding couples, a journey you'll share with them instead of just providing a service.
Q17: How does dress or who you hire reflect your brand?
Answer
Ciara Glendon: Check yourself in the mirror – you are a big piece of your brand – what are you saying w your hair? Clothes? Jewelry? Your team should have their wardrobe systematized to take out the guess work and stay on brand.  
Q18: What would you like everyone to take from this #WeddingMarket Chat? 
Answer
Ciara Glendon: Don't pick a flavor you have to be fake w and act a part – this is how burn out happens. If you're confused about your brand, imagine what a prospective client thinks – a confused mind says no. Simplify everything about your wedding business so that you can do what you do with polish then add on once your foundation is solid.
#WeddingMarket Questions From Twitter: 
@DanielaDegrassi When starting out there may not be enough budget to hire someone, any suggestions not to feel overwhelmed? 
Ciara Glendon: Also I started with virtual assistants for just a few hours and it freed up my time to make more dollars. 
@BridalBalance When you say "find her where it's less crowded to engage," do you mean specialize in an area not oversaturated? 
Ciara Glendon: All wedding vendors advertise in typical wedding spots – mags, fairs, etc. where are they that isn't full of wedding ads? Where could you stand out? A display table at her favorite eatery? I think targeted FB ads giving your flavor a resource to engage with you vs an ad yelling at them is golden.
@JulieAlbaugh How did you find the right spots to market to brides outside the wedding areas?
Ciara Glendon: It's trial an error but make a list of where your flavor goes – coffee, eateries, shopping and engage there. Also personal shoppers were AMAZING referral sources for me for luxury brides and I would refer them in turn.
@DanielaDegrassi Inspiration Boards could be helpful, if you're a visual person. 
Ciara Glendon: I have my coaching clients create a Flavor Vision Board with  bride/groom and all the things they like.
@BridalBalance Aren't you limiting yourself to being seen by a select few over getting in front of a lot of brides?
Ciara Glendon: It's not about numbers it's about quality. You can  be GREAT for YOUR flavor or mediocre for everyone.
@FocalClarity Can finding my flavor include visiting coffee and treat shops? 😉 yes please!
Ciara Glendon: Absolutely! Local businesses want to support other local businesses – create relationships.
@DFWEventsInc Which companies in the wedding industry do you feel are doing an A+ job when it comes to branding, and why?
Ciara Glendon: I think @RiceInk does an amazing job. Got a package for a client of samples and it included a paintbrush. My friend @CDSwanberg is amazing with her branding and seeding.
@JoyTheApp Do you agree? A brand for a company is like a reputation for a person. You earn reputation by trying to do hard things well.
Ciara Glendon: I would avoid hard things because if they are hard for you it's not your sweet spot to express your talents with ease. Your flavor will be attracted to the ease at which you do things that are hard for them.
@karleykiker What is the best way to successfully rebrand?
Ciara Glendon: Gather the things you love in life and you'd love to be surrounded by each day – What do they have in common? Then take what your flavor loves and compare the two for crossover. Create a brand vision board to share w graphic artist, find other brands (not wed) study marketing language.
@DFWEventsInc How can CEOs create an authentic social strategy w/o compromising time spent in other areas of business?
Ciara Glendon: Make the social media you do count. One hour of engaged social media > 1 week of robo-social media. It's about conversing with someone vs shouting your opinion at them. Just pick a time for social media or assign it to a team member who makes it a priority to engage not just post.
@AGeventpainter I've seen some people automate 9 or more posts all at the same time. It can be really annoying.
Ciara Glendon: Especially when you follow all their accts and they post the same thing at same time.
@AGeventPainter I unfollowed 1 or 2 people because I got tired of seeing their megaclusters. 
Ciara Glendon: Love that word "megaclusters".