This is the Transcript of the #WeddingMarket Chat on May 13th, 2015 with Lisa Light from Destination Bride. The answers were made on Twitter so responses will appear different.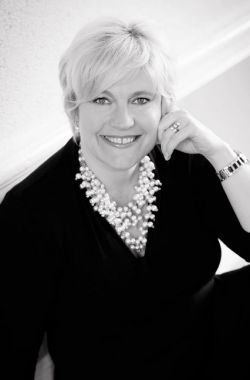 Meet Lisa Light, the Worldwide Wedding Concierge and "A List Wedding Planner" according to Destination Weddings & Honeymoons Magazine. She has produced events in over 60 destinations on 6 continents, the Caribbean and the Pacific Islands. Lisa Light is the author of DESTINATION BRIDE: How to Plan A Wedding Anywhere in the World. She is the founder of www.destinationbride.com, and has been featured on three episodes of the Style Network's "Married Away" series.
Q1: How did you get involved in destination weddings?
Answer
Lisa Light: My degree is in anthropology and foreign languages. I started my career in travel. I transitioned into weddings after planning my own 22 years ago. I started planning destination weddings to the Hudson Valley and Berkshires for couples from NYC. In 1997, I was asked to plan a wedding in the Czech Republic by someone who knew I was both a travel and a wedding planner which was a unique specialty. It was a success so word got out and I was in the destination wedding business!
@DFWEventsInc Fascinating! Are you able to put those language skills to good use while planning destination weddings?
Lisa Light: Yes! Especially Spanish and French.
@JoyTheApp Very cool! Were the traditions there very different from weddings in US?
Lisa Light: Yes they are in every destination which makes it fun because you have to learn them.
Q2: How did you acquire so much knowledge on so many wedding destinations?
Answer
Lisa Light: I got a jumpstart because travel is a family tradition, my passion and my addiction so I have been doing it my whole life. I was one of the 1st international planners. I went wherever I was needed, which included 29 countries and 21 regions in the USA. Then I was contracted to write a book on planning destination weddings by North Light Books. In it I write about 40 destinations and every continent. I consider that my PHD.
@NVogueOccasions So did you become a travel agent in order to plan destination weddings?
Lisa Light: No, because I love travel. I had no idea I would get into weddings! That came with planning my own.
Q3: What are some ways planners and wedding pros can incorporate destination weddings into their services?
Answer
Lisa Light: Offer your services wherever or refer clients to venues, planners, agents and vendors in destinations for commission. We do both. Entertainers, stylists, photographers etc. can sell their services anywhere or build a database of colleagues to book for clients wherever for commission.  Make money on hotel and venue booking through us or a travel company. I would be happy to consult with you on how to get started and you're your destination wedding biz.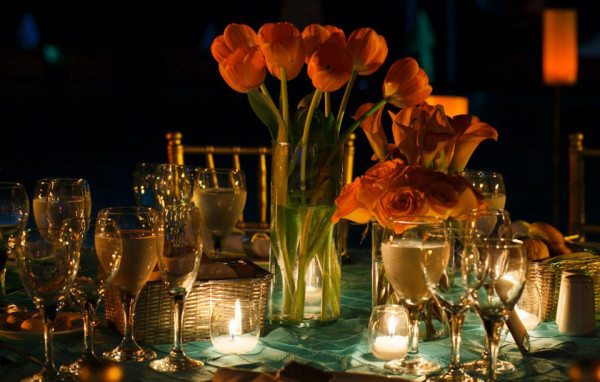 Photography by Zasil Studios
Q4: How would you recommend a planner or wedding pro start offering destination weddings?
Answer
Lisa Light: 1st, do you want to focus on certain regions or go anywhere? The easiest way, is to affiliate with a destination wedding planner like me or one on site to guide and work with you. Set up a commission-for-referral system or share the planning work and the pay or fly solo with careful destination, venue and vendor research. Need a trusted affiliate there to work with and partner with a travel company for hotel commissions when an Iata # is required.
Q5: How do you know what to charge for a destination wedding?
Answer
Lisa Light: Most charge their regular fees, plus travel time and travel expenses. Some charge extra to leave the country. Some vendors might need to charge for special permits, equipment rental or extra baggage fees such as film and video vendors
Q6: Do you charge extra fees when planning a destination wedding?
Answer
Lisa Light: A destination wedding is more difficult so charge for extra time for service, travel time, expenses, bag fees and etc. Hire an affiliate there to save on travel.
Q7: What are some of the wedding trends in destination weddings this year?
Answer
Lisa Light: More kosher and Indian destination weddings. New hot spots include Iceland, Belize, Guatemala, Portugal and Vietnam.
Q8: What are some of the difficulties when planning a destination wedding?  
Answer
Lisa Light: Different time zones, laws, cultures, currency, electricity, country codes, tipping and distance to name a few.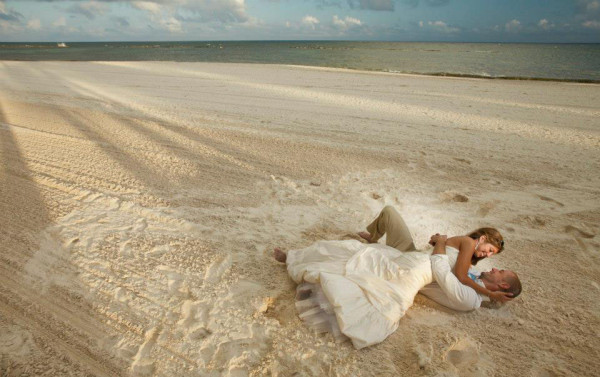 Photography by Zasil Studios
Q9: How do you plan a destination wedding from so far away?
Answer
Lisa Light: Research, reviews, referrals, references, scouting & planning trips & by working with affiliates on location. Use several resources regularly like wedding associations on location, as well as, chambers of commerce and tourism bureaus.
I ask for referrals from everyone even the taxi drivers. "Who is the best band in town?"
If you hear the same name repeated, you know you have your "man."
Q10: How do you find venues for destination weddings?
Answer
Lisa Light: We have an extensive database already. If researching a new place we use our travel partner, tourism bureaus, online resources such as Trip Advisor. I also look for private properties, historic, natural or non-profit venues.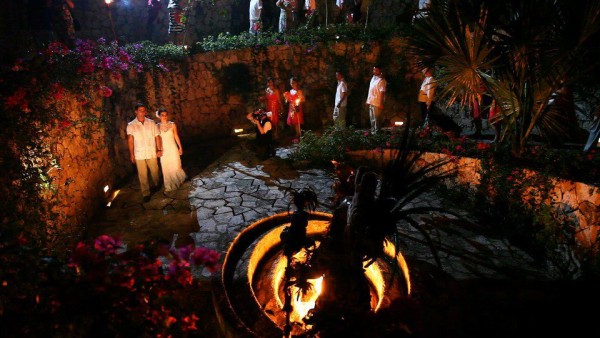 Photo by Paul Schrank
Q11: How do you find the right wedding pros for destination weddings?
Answer
Lisa Light: By asking everyone on location for referrals especially caterers and venues. I  check references, meet and interview before hire.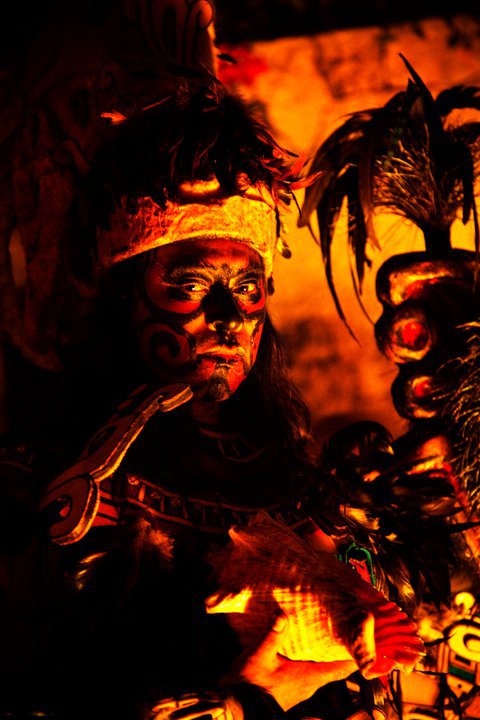 Photo by Paul Schrank
Q12 How can wedding pros work with destination wedding planners?  
Answer
Lisa Light: Easy…just ask! Then show your passion for your work, your professionalism and provide references. A good online presence is a must.
Q13: Are there ways to make money with destination weddings by referring others?
Answer
Lisa Light: Yes, via commission but be transparent about your biz model choose quality venues and vendors and try to book the best vendor(s) for the client.
Q14: What are areas that wedding professionals don't usually think about when getting into destination weddings?
Answer
Lisa Light: The difficulty. It takes a lot of patience. If you don't have an affiliate you are working with a constant learning curve at all times.
Q15: What would you like everyone to take from this #WeddingMarket Chat?
Answer
Lisa Light: That there are many ways to make $ in the destination wedding market and some are easy and lucrative, affiliations are key and we are here to help any company that wants to enter the market.
Q16: Where can we get a copy of your book, Destination Bride: A complete guide to planning your wedding anywhere in the world?
Answer
Lisa Light: You can order a copy on http://www.destinationbrideconcierge.com/about.html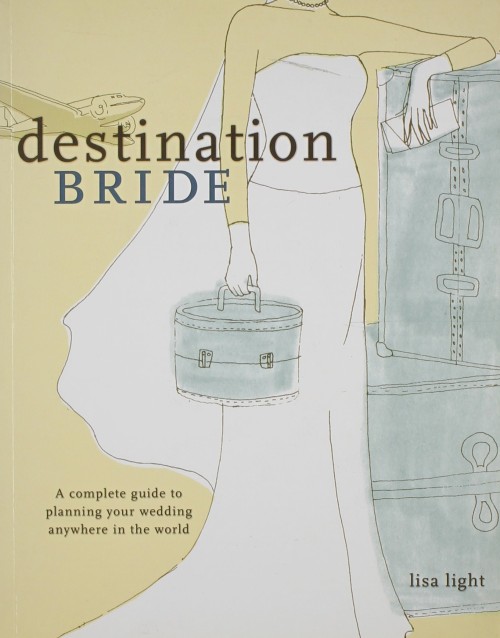 #WeddingMarket Questions From Twitter:
@JoyTheApp What do you think has been some of the best ways to market yourself and meet brides-to-be?
Lisa Light: Magazine submissions and referrals from venues and from other planners too!!!
@JoyTheApp Magazine submissions meaning publications of photos of events? Not paid ads?
Lisa Light: Correct. Real wedding submissions and writing articles. Writing my book helped and I was on Married Away on Style Network.
@JoyTheApp What are some awesome destinations you're headed to this #wedding season?
Lisa Light: Riviera Maya and Guatemala. Was in India, Greece and England recently!
@SweetestEvents_ What about Styled Shoots? Did you utilize those to attract clients?
Lisa Light: Absolutely and it allows me to interject my own style. I actually get paid to do them for destination & venues.
@DreamyWeddingSK How do you deal with cultural weddings that are destination weddings?
Lisa Light: Like any wedding we ask what cultures/traditions they want to incorporate & tell them fun local customs too.
@WestinHHI How do you & brides select destinations. Do they come to you with a destination in mind or do you recommend them?
Lisa Light: Sometimes they know where but often they say "Caribbean" and we have to help them narrow down.
@RowellEvents Do you usually find the onsite coordinator cooperative and welcoming, or do they resent your being in their territory?
Lisa Light: We always id a local planner to work with too and they are happy for the biz so they work with us. If there are with the venue they are happy to work with us because they are overworked.

@DreamyWeddingSK Hence why it is always best to partner with a local planner for in depth knowledge of destination?
Lisa Light: Because there is no way I can possibly know every nuance and vendor etc in a destination.  They have local contacts and can help fix problems and handle emergencies. It give you an in.
@Pea2Tree_Events Would you recommend mastering a location at a time or go wherever the wind take us, n do our research as we go?
Lisa Light: I did the latter because there weren't many who planned destination weddings but it is better to focus/market places you know.
@JoyTheApp Avg cost of US wedding is $31K. What is avg cost of your destination weddings?
Lisa Light: The published stat on destination weddings is the same amount but for 88 guests instead of 150. My destination weddings are big and complicated so they are 150k – 1.5m.
@FrillsBridal What is the most common worry facing a bride who is considering a destination wedding?
Lisa Light: There are so many but top is distance and trusting vendors. That is where we help.
@DreamyWeddingSK Bad weather! Having traveled so many miles and not have the experience they envisioned…..
Lisa Light: Very true! If they are worried about weather tell them Aruba, South CA, or an indoor venue. So true! in Bali they hire shaman to assure good weather.
@AGeventPainter There's actually a service now (in France anyway) to "seed" the clouds before an event.
@DreamyWeddingSK Any destination in the Caribbean is pretty safe ground outside of the hurricane season.
Lisa Light: AND I have had clients hire a laser to break clouds to keep rain away!
@NVogueOccasions Do you have any info or tips on working with sandals as a wedding specialist?
Lisa Light: Great program because they pay 12% I think but will only work if you have that clientele.  Once you refer/bk sandals your planning services probably won't be needed fyi.